Assoc. Prof. Yongding Tian
Southwest Jiaotong University
Biography:
Yongding Tian received his Ph.D from the School of Civil Engineering at Southeast University and the Department of Civil Engineering at Monash University (Australia). After his graduation, Yongding joined Southwest Jiaotong University as an Associate Professor in July 2021. His research interests include structural health monitoring, advanced sensing technology, intelligent construction and performance degradation mechanism investigation. He has gained financial support from National key research and development program, the National Natural Science Foundation of China, Postgraduate Research & Practice Innovation Progaram of Jiangsu Province. He has published nearly 30 high-quality SCI-indexed journal articles, including the journal of Computer-aided Civil and Infrastructure Engineering (Top 1 journal in Civil Engineering,IF=11.775), Nano Energy(Top journal,IF=17.881), Automation in Construction (Top journal,IF=7.7), Mechanical Systems and Signal Processing (Top journal,IF=6.823), Structure Control and Health Monitroing, etc. His research output has been applied to the noncontact vortex-induced vibration measurement of Humen Suspension Bridge, the health monitoring of Sutong Yangtze River Bridge and the cable tension force measurement of Nansha Suspection Bridge. He has awarded Golden Medal of the 46th Geneva Inventions, the second prize of National Science and Technology Progress Award of China and best paper award of the 12th Research Symposium for Chinese PhD Students and Scholars in Australia. And he is served as the Young Advisory Editor of Engineering Reports (ESCI/EI) and the reviewer of the journal of Mechanical Systems and Signal Processing, Measurement, Journal of Structural Engineering(ASCE) and Experimental Techniques.
Speech Title: Development of Noncontact Sensing Technologies for Intelligent Construction and Maintanence of Civil Infrastructures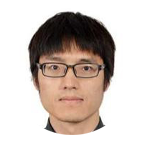 Assoc. Prof. Biao Wang
Soochow University
Biography:
From 2011-2015 he did his PhD research on the impact of urban morphology on wind potential, in INSA, University of Toulouse, France. Then from 2015 to 2020 he was a lecturer in North China University of Technology, with research on built wind environment assessment. From 2020 till now he has been working as an associated Professor in Soochow University. He has published more than 20 scientific papers, 2 books and charged 3 provincial or national scientific fund projects.
Speech Title: Comparison and analysis of multiple urban blocks and architectural forms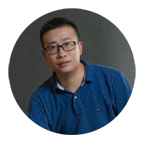 Assoc. Prof. Baoqiang Wang
Suzhou University of Science and Technology
Biography:
Dr. Wang Baoqiang is mainly engaged in research in such fields as land space planning, urban and rural ecological environment planning, climate change and Urban resilience planning, urban and regional development theory and method innovation based on big data. He has presided over and participated in 4 projects funded by the National Natural Science Foundation of China and 9 projects funded by provincial and ministerial funds. He has published over 40 core journal papers, published 4 works and textbooks, and presided over and participated in more than 20 planning and design projects in various regions such as Shanxi, Hubei, Guizhou, Guangxi, Fujian, etc. He has comprehensive experience in urban and rural planning research and teaching, planning and design management.
Speech Title: Urban Flood Disaster and Resilience Space Construction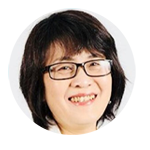 Prof. Yan Zhuge
University of South Australia
Biography
Yan Zhuge is a Professor in Structural Engineering at UniSA STEM. Yan has lectured in several Australian universities for more than 20 years. She has a BEng (Hons) in Civil Engineering and a Masters in Structural Engineering from Beijing, China, a PhD in Structural Engineering from Queensland University of Technology (QUT), Australia. Her main research interests include green concrete materials, fibre composite structures, and seismic retrofitting of masonry structures. She has published more than 200 SCI technical papers and has been invited as a keynote speaker at several international conferences. Yan has successfully supervised many PhD graduates. She has won several Australian and Queensland government awards and fellowships and attracted funding from Australian Research council and industry. She was the winner of 2018 South Australia Winnovation award in Engineering category. She is the current College of Experts of Australian Research Council (ARC).
Speech Title: Utilization of drinking water treatment sludge to develop eco-friendly concrete product